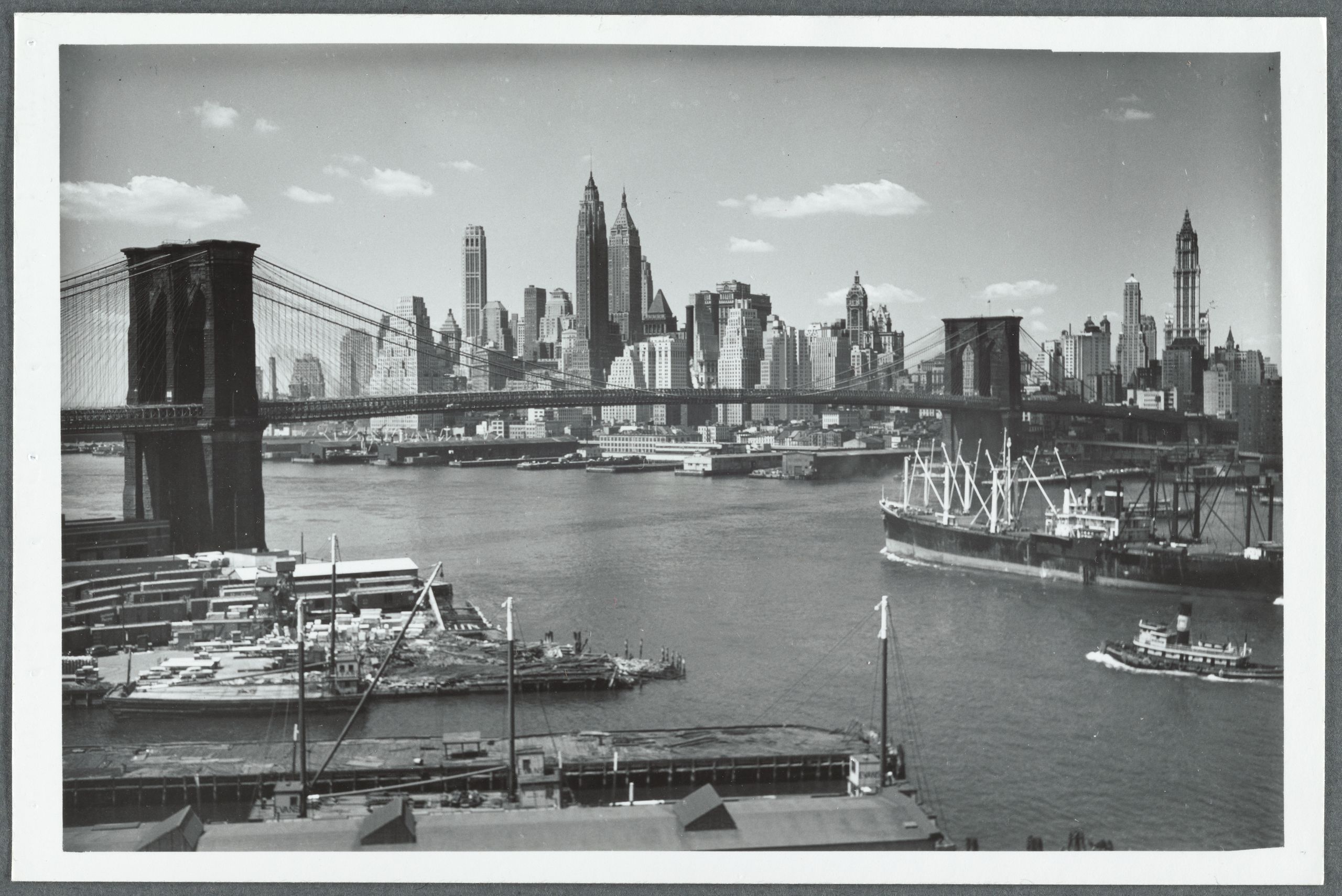 Our Story
History of Landi's Pork Store of Brooklyn, NY
The story of a sausage-making master.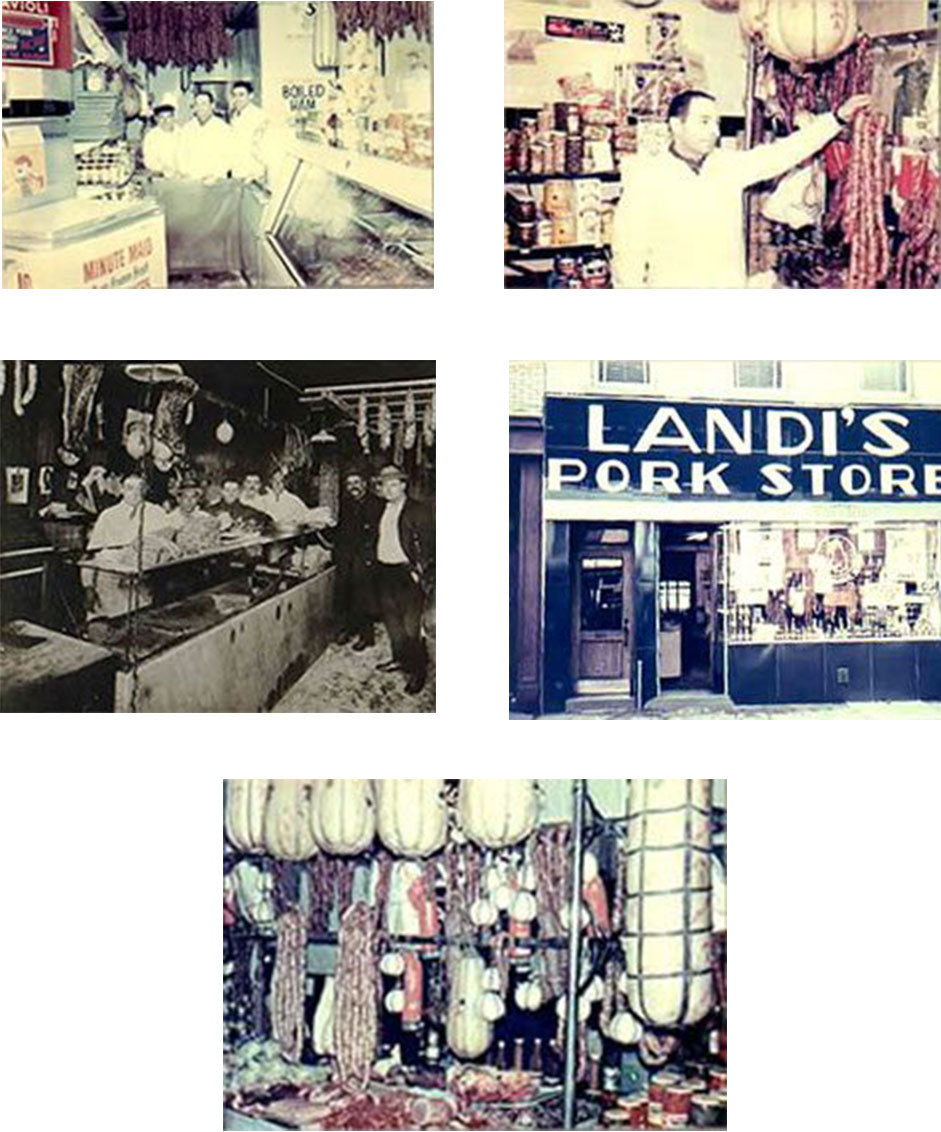 From the Start
The history of Landi's Pork Store dates back many years. John J. Landi was born in 1909 in the Red Hook neighborhood of Brooklyn, New York. As a young boy, John worked on a soda truck delivering soda to the homes in his area. He worked with the soda truck for a few years and then began working with Jersey Pork Store in 1928 when he was 18 years old. This turn in John's life would set the stage for his many years of business success. While working at Jersey Pork Store, John was taught many traditional Italian recipes that started his career as a sausage-making master.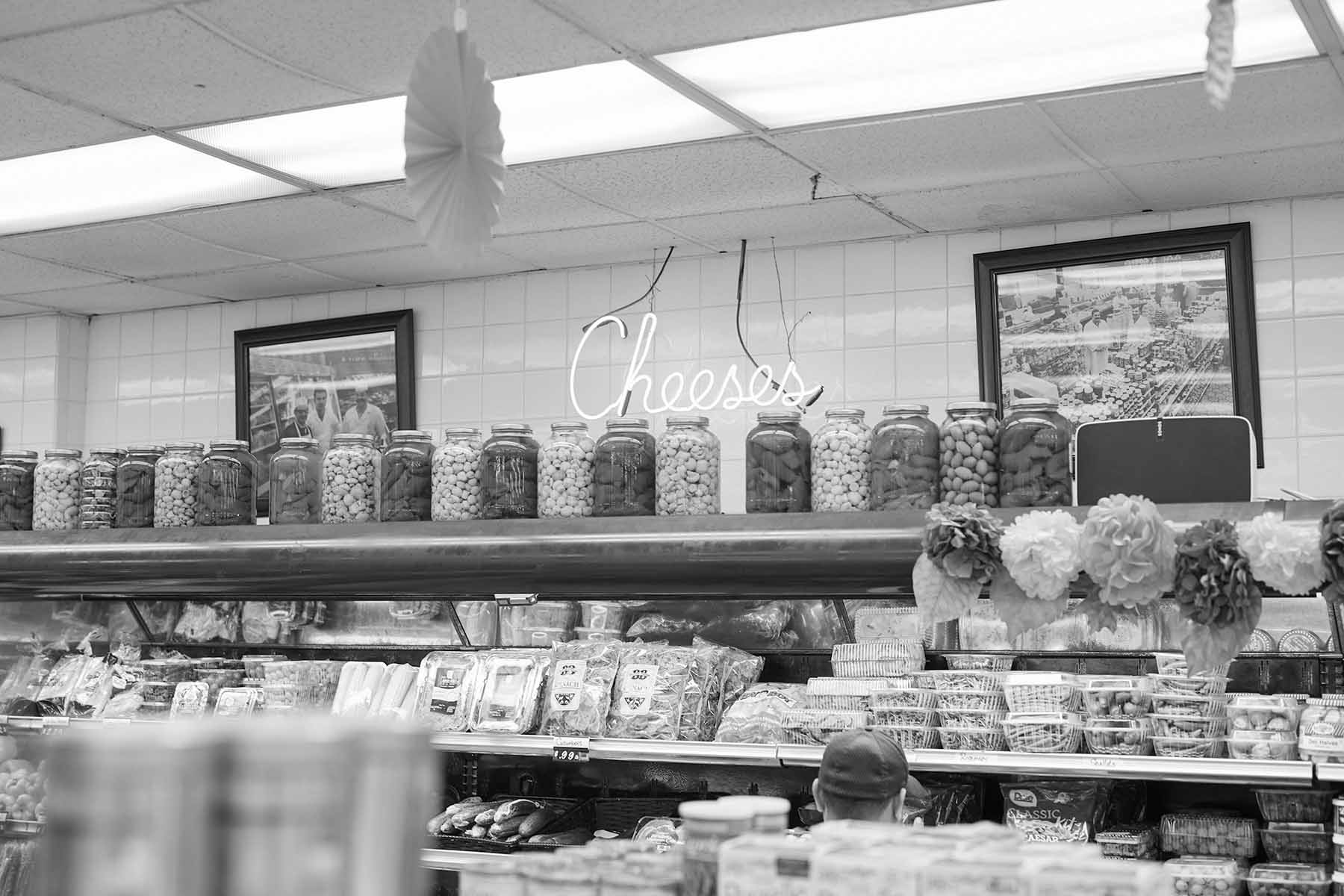 Through his hard work and persistence, John's career accelerated rapidly in Jersey Pork Store and in 1928 was asked to run a new satellite store on Navy Street. John brought his knowledge of sausage making and other indigenous Italian foods to the new store and it became a huge success. Over the next few years, John saved his money and battled the hard times of the Great Depression to purchase the store from its owners and called it Landi's Pork Store. John Landi had many years of great success at this store on Navy Street, creating a huge following of customers that would last him a lifetime.
When the war reached America in 1941, Navy Street became unstable due to military presence and John Landi moved his store to Myrtle Avenue in Brooklyn. John once again built up his business with quality and service that made his name synonymous with sausage. In fact, it was at this time that John trademarked the phrase "The Sausage King" to represent his excellence in sausage making. Ben Landi, John's oldest son, started his career as a second-generation sausage maker at this location. He was handed down all the traditional formulas that John Landi created through out the years. Once Ben was able to run the store on his own, John Landi and his younger son John started a new location.
In 1959, Old Mill Basin was the next location of John Landi's career. Once again, Mr. Landi established his business in sausage making and other Italian foods. With the help from his sons Ben and John, this new location would be the starting ground of many new products and innovations. In 1964, the Myrtle Avenue store was closed and all of Mr. Landi's efforts concentrated on the Old Mill Basin location. During the next few decades, Landi's Pork Store expanded from just pork items to other various meats and goods. Also, the addition of fresh mozzarella, ravioli, manicotti, stuffed shells, homemade sauces, loins of pork, and other great products has made Landi's Pork Store a gourmet Italian store. Ben and John pioneered the idea of home-style cooked foods and other hassle free pre cooked specialties. They knew that the future would be quick, pre cooked meals that a customer could just take home to warm up and serve. This answer to the customers needs has made their business grow to over 5,000 square feet of selling space.
Today, Landi's Pork Store is still on the cutting edge of specialty products and takes aggressive action to give the very best to its customers. The third generation of sausage makers, John Jr. and Danny are currently running the great business that Mr. Landi and his sons created. They oversee every aspect of the store operations and make sure that their quality and standards are always above any competition.
Some say that almost every Italian American can trace their roots back to Brooklyn, NY. Landi's has been a part of Brooklyn's history and culture since 1928. Landi's quality and consistency defined an emerging industry in the 1920's.